Welcome to Bone and Joint Canada!
Bone and Joint Canada is a knowledge translation network of people who have an interest in the management of conditions affecting bones and joints. Through working with our sponsors we have undertaken projects across the country to:
implement best practices across Canada in Hip & Knee Replacement, Hip Fracture, Low Back Pain, Osteoarthritis and Injury Prevention in Soccer
make resources and tool kits accessible to healthcare professionals
host conferences to train healthcare professionals
support planning and training for research
pursue new initiatives, Canada-wide, in bone and joint care and injury prevention
If you are interested in partnering with Bone and Joint Canada to support any of our current initiatives or around new and upcoming initiatives in bone and joint care and injury prevention please contact us. For a list of our current and previous partners learn more here.
______________________________________________________________________________
Fragility Fracture Network Global Congress 2021
The Fragility Fracture Network (FFN) is pleased to be hosting their 9th Annual Global Congress on September 28-30, 2021. This Congress will be Virtual in the Eastern Standard Time zone with presentations made available on demand for registrants for 3 months after the event.
The FFN is the only international organization that supports the prevention and management of patients with a fragility fracture. Its focus is on multidisciplinary care including the use of orthogeriatrics to support patient recovery. The congress will feature plenary sessions, workshops and symposia including presentations from renowned international experts with a focus on the 3 clinical pillars:
Peri operative care
Rehabilitation
Secondary prevention; and 1 policy pillar
Changing practice through regional and national activation
Pre-congress Workshops will also be hosted in Asia Pacific, Latin America and Europe to address the learning needs in these areas as well as global sessions on physiotherapy and nursing. The Congress is relevant for stakeholders with an interest in the management of fragility fractures including:
Physicians (e.g. Orthopaedic surgeons, Endocrinologists, Geriatricians)
Allied Health (e.g. Physiotherapists, Occupational Therapists)
Nurses
Industry partners
Researchers
Policy Makers
Access the full congress programme here
Register for the congress here
Access  FFN Webinar on Rehabilitation in the Management of Hip Fracture Patients  video recording on June 9, 2021 from Canada
Access  FFN Webinar on Multidisciplinary Approach to Facilitate Early Recovery for Hip Fracture Patients  video recording on June 21, 2021 from Canada
_____________________________________________________________________________
United States Bone and Joint Initiative (USBJI) and Bone and Joint Canada
Call for Applications – Young Investigator Initiative Grant Mentoring and Career Development Program
For more about the program and detailed application instructions, please refer to:
https://www.usbji.org/programs/yii
Check out our News & Events section for the latest news
---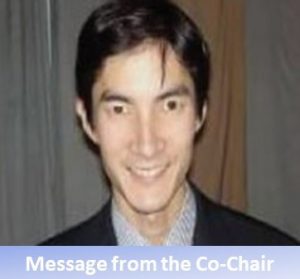 Bone and Joint Canada is proud to be implementing the GLA:D™ Canada program

Our Steering Committee
Bone and Joint Canada (BJC) is led by a Steering Committee comprising representatives from across Canada. The membership is diverse and includes health professionals, policy makers and patients. See all of our Steering Committee Members.