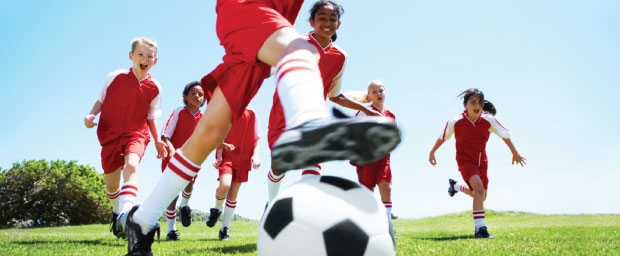 Ankle and knee injury rates in youth sports that require jumping, running and twisting activity are extremely high including soccer, basketball and volleyball. A neuromuscular training program such as the FIFA 11+ can reduce injury in soccer by 29-72%. The FIFA 11+ program is a 20 minute warm-up routine that consists of varying exercises which need to be completed minimum 1.5 times/week, and delivered by a trained coach.
Bone and Joint Canada worked with the Ontario Soccer Association to pilot this initiative in 20 clubs across Ontario through a train the trainer program. Results from the strategy were excellent and the program was transitioned to the Canadian Soccer Association for roll out across Canada. Further information about the FIFA 11+ program can be found on the Canada Soccer Association web site at www.Canadasoccer.com
This program was undertaken through funding provided by the Ontario Trillium Foundation.