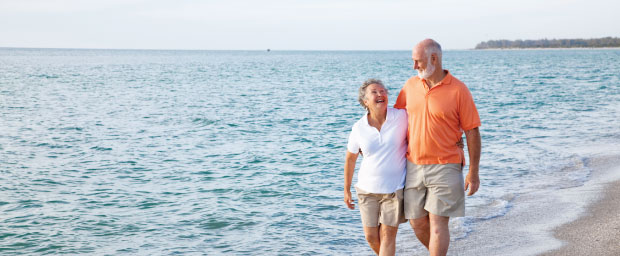 At Bone and Joint Canada (BJC) we are committed to providing you with up-to-date technologies that provide you with a safe and secure online experience. Most of our site's main features can be explored without the need to give up any personal information. Membership is retained for our Steering Committee members only.
This privacy policy governs the use of all information collected by BJC including that collected on this web site.
General
The amount of personal information collected by BJC will not exceed that of the requested action in scale or perpetuity. In other words, you will be informed of, and consent to, the collection, use and/or disclosure of any of your personal information. This information will not be used or disclosed for purposes other than that which it was collected, except with your consent. Safeguards appropriate to the sensitivity of the information shall be implemented to protect personal information.
We will provide access to your complete personal information file upon receiving your written request. The Bone and Joint Canada Executive Director is responsible for training staff and volunteers regarding appropriate procedures for the collection, use and disclosure of personal information. He/she will receive and is responsible for responding to complaints and/or inquiries regarding the collection, use and disclosure of personal information. Please e-mail the Rhona McGlasson at RhonaaMcGlasson@gmail.com or call (647) 537-8664.
The Collection of Personal Information
Bone & Joint Canada will only request personal information for the purposes of:
Assessing eligibility for membership and/or contributors;
Providing materials offered by BJC;
Obtaining statistical information for use by BJC;
Providing contact information to third parties, with permission of the individual, for dissemination of information related to the projects being undertaken by BJC;
Through the registration process the registration information will be used to track attendance at teleconference and meetings;
Investigating complaints regarding the conduct and/or actions of a member.
&nbsp
BJC staff will ensure members are informed of the purposes of the collection of the personal information when the data is collected.
Browsing and Cookies
Boneandjointcanada.com uses cookie technology as part of our web site's statistical reporting. A cookie is a small piece of information sent by a web site that is saved on your hard disk by your computer's browser. It holds information a site may need to gather web site statistical data, such as which pages are visited, what information is downloaded, the internet provider's domain name and the country that our visitors come from (e.g. 'break.com,' or 'sunnybrook.ca'). Cookies can also record the addresses of sites visited immediately before, and after, coming to boneandjointcanada.com. However, none of this information is associated with you as an individual. It is measured only in aggregate (groups of statistics). The information in the cookies allows us to see the paths taken by visitors to our site as they move from page to page. Cookies do not capture your individual e-mail address or any private information about you.
Today the use of cookies is standard practice for most major websites and organizations. If you would like to disable the use of cookies, or minimize the information collected, adjust your privacy settings under your browsers internet options.
E-Mail
When you subscribe to our mailing list, you will receive periodic emails. in compliance with the current email privacy laws, each email will contain our contact information as well as a method to remove your email address from our mailing list. BJC will not share your email address without your express approval.
Registration for Events
The web site has the capacity for you to register for teleconferences and events being held by BJC. Through this registration process your information will be logged and will be used by BJC staff to track attendance at the meeting you have registered for.
BJC will not release the participant's lists unless there is agreement from all parties. Information on events participation will be provided in anonymous statistical format only.
Thank you for taking the time and care to read through this document. If you have any further questions or concerns please feel free to contact us.