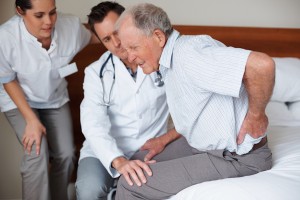 The work that has been undertaken within the programs in Canada has focused on improvements in care within the primary care sector with a streamlined access for patients that require more complex management to the right health care provider. This work has therefore included an educational component for healthcare professionals working in primary care.
In British Columbia a training program for primary care physicians has been developed. Further information on the program can be found through the Practice Support Program at www.gpscbc.ca/practice-support-program.
Web based training is also available with Saskatchewan developing an educational web site which provides information on the assessment and management of patients through their spine pathway. Further information on the spine pathway is available at www.spinepathwaysk.ca/
In Ontario a web based training program has also been developed by the Centre for Effective Practice which is available at www.effectivepractice.org. Care in the primary care sector can be undertaken by primary care physicians, nurse practitioners, physiotherapists and chiropractors and as such this training is available to all practitioners.