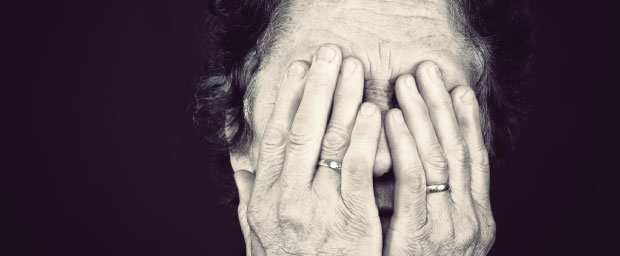 Delirium, dementia and depression (the 3 D's) are significant issues for hip fracture patients. These people are often older, with complex medical issues which contributes to the 3 D's being unrecognized, occurring frequently, and often being poorly managed. The 3 D's are not a normal part of aging and often need to be considered together since they often co-occur and it can be difficult to recognize the differences between them given, many of the symptoms and behaviours may occur together. They are thought to significantly influence rehabilitation gains and are known to affect length of stay in hospital and discharge disposition.
Fast Facts About Delirium, Dementia and Depression in Hip Fracture Care
Information about the assessment and management of delirium can be found at www.rgpc.ca/best/GiiC%20Resources/GiiC/giic-contents.html
Delirium
Hip fracture patients are at high risk for delirium preoperatively, while at the same time about 17% of hip fracture patients enter the hospitals with a known diagnosis of dementia. In addition, a significant unknown number of patients have cognitive deficits that are unmasked at the time of fracture.
Occurs in up to 65% of hip fracture cases and is frequently underappreciated in its clinical consequences.
Is usually caused by multiple co-occurring precipitants and therefore requires a comprehensive medical assessment that includes history review, physical examination and investigations.
Is not always reversible, even after the underlying precipitants have been corrected, therefore delirium prevention should be a priority.
Events occurring in hospital that can increase a patient's risk for developing postoperative delirium include the use of physical restraints, inappropriate use of medications, use of in-dwelling urinary catheters, inadequate nutrition and iatrogenic complications.
Contributes to mortality, postoperative complications functional decline, length of hospital stay and early placement into long-term care.
Prevention and management through a comprehensive standardized protocol can reduce delirium in one-third and severe delirium in one-half of cases.
Multi-component preventative strategies have been shown in randomized controlled trials to prevent 1 case of delirium for every 7 patients treated with such a strategy
Confusion Assessment Method Instrument
Delirium and dementia can be difficult to differentiate. Although both conditions are hallmarked by global disturbance in cognition, delirium is distinguished from dementia by:
disruption of consciousness and attention
clinical course
development over a short period of time
and, fluctuation through the course of the day (Costa et al., 1996).
Assessment tools adopted must capture these essential components. One such tool is the Confusion Assessment Method Instrument (CAM) and it enables clinicians through a quick five minute interview to accurately identify delirium (Inouye et al., 1998). There is both a long and short version of the tool.