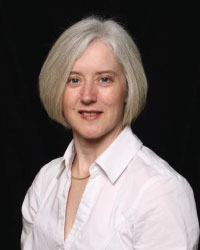 Rhona McGlasson – Executive Director
Rhona McGlasson has held leadership positions at Bone and Joint Canada since 2006 where she first worked as a Clinical Director and then took over as Executive Director in 2011. Under her leadership Bone and Joint Canada has been successful in building the knowledge translation network for orthopaedic care across the country including the development and implementation of the National Toolkits for hip and knee replacement and hip fracture.
She was previously the Executive Director for the Bone and Joint Health Network, a Knowledge Translation Network for Orthopaedics in Ontario from 2006 – 2011. In this role Rhona was involved in implementation of best practices in orthopaedic care across the province including the development of a data reporting system to improve system performance at a provincial level and the identification of best practices to provide a framework to decision making on funding.
Rhona has her own consultancy company McGlasson Consulting completing consultancy projects across the country in system design for musculoskeletal condition. She received her physiotherapy degree from the University of Greenwich, London and her M.B.A from Edinburgh Business School.